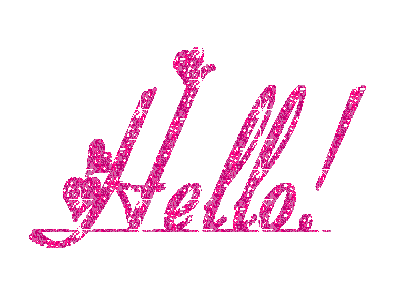 تحياتى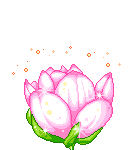 اغلى العشااااق
خبر
جديد
عن
مسلسل
السلطااااانة
هذا
الاسبووووع
هذا الجزء من المحتوى مخفي
الخير مترجم تركى .....
[
Nur
Sürer
[ Bu
Sette
Huzurluyum
Kanal D'nin dizisi "Sultan"da rol alan
Nur
Sürer, iyi bir ekiple çalıştıkları için çok mutlu.
Başrolünde Nurgül Yeşilçay ve Şahin Irmak'ın yer aldığı dizide , Irmak'ın oynadığı Şeyhmus karakterinin annesini canlandıran
Nur
Sürer'e göre, dizinin ilk bölümde elde ettiği başarıda çekimlerin yapıldığı Diyarbakır'ın da büyük payı var.
Yeni dizinizde Sultan'ın kayınvalidesi Ayşe rolünde seyirci karşısına çıktınız. Rolünüzden önce hikâyeyi sormak istiyorum, sizce bu hikâyenin sihri nerede?
Nur Sürer: Töre, ağalar, kadına şiddet, silah... Tüm bunlardan oldukça uzak, sıradan hayatlar yaşayan mizah yüklü iki ailenin öyküsünü anlatıyoruz. Bu anlatımın odak noktasında da kadın var. Bizim hikâyemizin sihri, kadınlar.
Nasıl bir kadın Ayşe?
- Ayşe, bütün yaşamını beş çocuğu üzerine kurmuş bir kadın. Biraz otoriter, biraz komik. Hırçın da diyebiliriz onun için.
Şeyhmus, 15 yıl ortadan kay
uyor. Sonra aniden döndüğünde annesi Ayşe, tereddütsüz onun tarafını tutuyor.
Neler söylemek istersiniz bu konuda?
- Ne olursa olsun analar her zaman çocuklarının tarafında olur. Annelik meslek gibi bir şey.
Ayşe, 15 yıl boyunca Şeyhmus'u bekleyen gelini Sultan'ı da kendi kızı gibi görüyordu. Nasıl oldu da hemen taraf değiştirebildi?
- Burada taraf değiştirmek yok aslında. Ayşe sadece Şeyhmus'un yanına olmayı istiyor.
BU
Sette
HUZURLUYUM
Ayşe'nin eşi Zülküf de Sultan'ı kızı gibi seviyor. Şeyhmus'un Fransa'dan dönüşü aile ilişkilerini karıştıracak mı?
- Ailelerde anneler ve babalar, çocukları konusunda farklı roller üstleniyor. Mesela kadın, kırgınlıkları daha çabuk unutuyor, sevgi kaldığı yerden devam ediyor ama erkeklerde böyle olamıyor. İlla bir hesaplaşma olacak. Zülküf'te de öyle işte, ama düzelir.
Dizi ekibini nasıl buluyorsunuz?
- İyi bir ekiple çalışıyoruz. Bir sürü genç oyuncumuz var, hepsi çocuklarımız gibi. Bu
Sette
huzurluyum.
Diyarbakır eşsiz güzellikte bir şehir. Sizce diziye neler katacak?
- Evet, Diyarbakır gerçekten çok güzel. Diyelim ki bizim hikâyemizde 10 tane önemli rol var, 11'inci emin olun Diyarbakır. Bir yığın kültüre kucak açmış, onları himaye etmiş, şimdi de bizi sarmalıyor bütün güzelliğiyle.
Altı aydır Diyarbakır'dasınız. Sizin gözünüzden nasıl bir yer Diyarbakır? Çalışması kolay mı?
- Evet, çok rahat çalışıyoruz burada. Burada daha önce sinema filmleri çekilmişti ama ilk defa bu kadar uzun soluklu bir çalışma yapılıyor. Diyarbakırlılar çekimlere alıştı. Bölgeden oyuncularımız da var, son derece yetenekli hepsi. Bu şehri seviyorum, insanlarını seviyorum...
الخير مترجم english
Channel D's series "Sultan" role for working with a good field
Nur
Sürer
very happy.
Starring Nurgül Yeşilçay and Hawk played in the series, with the River's character portrayed by
Nur
Sürer
Irmak, his mother, according to Eduardo. first section of great shots made in Diyarbakir, where he earned a reputation for excellence, the share of there.
As the audience exposed to dizinizde new kayınvalidesi Ayse Sultan's output. I would like to ask, do you think this story before Rolünüzden the story where magic?
Nur Sürer: Töre, ağalar, woman violence, weapons ... Living ordinary lives, all of them quite remote, a story of two families installed., demonstrable humor Have this discussion focus woman, women of our hikâyemizin magic.
How a women's Melissa?
-Established on the five children, all life is a woman. A little bossy, a little funny. We also harsh for him.
Seyhmus, 15 years that are missing. Then when the mother is keeping his side of the family, unwavering all of a sudden.
What you want to say about it?
-No matter what happens to the children of the mothers all the time. Motherhood is such a thing as profession.
Ayse, for 15 years, his own daughter, the bride in waiting, Seyhmus
Sultan
as wall. How was the değiştirebildi party immediately?
-No change Here-party actually. Do you want to be next to the only Seyhmus's Melissa.
IN THIS SET OF HUZURLUYUM
Anne's wife, daughter loves such as
Sultan
Zülküf. The return of the family associations from France of seyhmus confuse matters?
-Families mothers and fathers, children of different roles. For example, women, kırgınlıkları more quickly forgets, love continues from where it was interrupted, but not so in men. Necessarily will be a payoff. So here it is, but a full recovery in Zülküf.
Series of how do I?
-A good working team. I have a lot of young, all of our children as well as his. Huzurluyum in this set.
Diyarbakir is a city of unique beauty. What do you think will add to the array?
-Yes, Turkey is really very nice. Let's say you have an important role in our hikâyemizde 10, 11 ', make sure that the Pearl in Diyarbakır. Have them opened a mass culture lap, now also patronize us sarmalıyor all its beauty.
Six months Diyarbakir know. How can you miss in Diyarbakir? Easy to operate?
-Yes, we are very relaxed here. Here the first time but was pulled before the movies so a long-term study. Turkish surgeons shooting things. All the players from the region, was extremely talented. I love this city, I love its people
تحياتى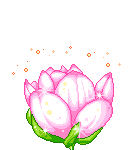 MOON
المواضيع المتشابهه: